Students in FSU College of Arts and Sciences' new master's degree program learn to use Big Data to answer big questions
By Tom Morgan and Heather Athey>
For the past decade, digital data has experienced exponential growth as technology has changed how information is created, captured and consumed. The amount can easily double from year to year, and Statista projects 181 zetabytes — that's 181 billion terabytes — will be produced in 2025.
As this new information age has reshaped our lives, from how we make purchases and connect to work and learn, to how we search for answers, companies are clamoring for employees who can understand, analyze and generate meaning from data. For these individuals and the companies that employ them, Big Data has also meant a paradigm shift in decision-making and business operations, and the emergence of one of the fastest-growing fields in the U.S. and the world — data science.
This fall, Florida State University's College of Arts and Sciences launched a new interdisciplinary graduate program to train students to step seamlessly into careers in this digital era. The FSU Interdisciplinary Data Science Master's Degree Program, or IDS, leverages FSU's strengths in computer science, mathematics, scientific computing, and statistics to prepare students for contemporary careers in data science.
Opportunity Knocks
"The FSU IDS program is innovative and timely, and will help address the nation's demand for data science experts," said Sam Huckaba, the college's dean. "Those involved with building the curriculum have done an outstanding job identifying essential material that will help provide graduates with analytical tools and necessary skills."
The new self-pay program is delivered exclusively at FSU's Tallahassee campus. Students complete a series of core courses providing a solid starting point in mathematics, machine learning, statistics, data ethics, and databases, along with electives that support a specific major area of study — computer science, mathematics, scientific computing, or statistics. Nineteen faculty members from across the program's major disciplines guide students through coursework and major selections that meet their individual needs and goals.
Graduates of the program will fill a growing demand for a workforce trained in data science and possess sought-after skills to read, analyze, explore, model, and draw conclusions from the highly complex, multi-dimensional, rapidly expanding and diverse data universe.
"The data science market is projected to be worth $103 billion by 2023, and the U.S. Bureau of Labor Statistics projects that jobs for computer and information research scientists, and data scientists, will experience 14 percent growth through 2028," said IDS program director and chair of scientific computing Gordon Erlebacher. "Learning how to responsibly collect, analyze, and apply data to a variety of fields will be key to success for FSU students now and into the future."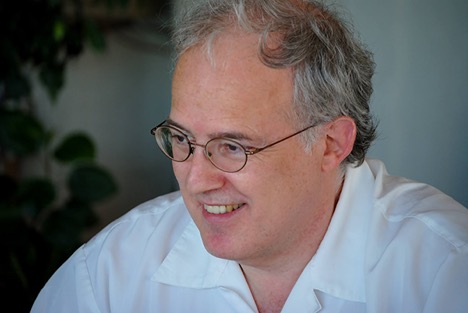 Several alumni from IDS' affiliated programs have already landed jobs in the data science industry. Still, the ability to earn a degree in data science at FSU will cement future graduates' preparation and marketability to employers. Sectors where data science skills will prove indispensable include cybersecurity, data information processing, financial services, epidemiology, public health, survey research, airline and auto industries, real estate, online retail, and more.
Interdisciplinary Intent
FSU's IDS program was designed with students from a wide range of undergraduate backgrounds in mind.
"The program will appeal to any student holding a degree in a mathematical sciences discipline, but will also be of interest to students from other disciplines, such as the physical sciences and engineering, or in fact any discipline, who have satisfied baseline prerequisites," Huckaba said. "Further, the IDS platform is designed to eventually accommodate major tracks all across campus."
Jamie Quinn, research faculty at FSU's Florida Center for Reading Research, joined the IDS computer science program as a part-time student in Fall 2021 to acquire new data management skills. Quinn is a three-time FSU alumna with a doctorate in developmental psychology who conducts analytical research on early education.
Part of her work involves serving as the data manager and analyst for Reach Every Reader, a joint project between Florida State, Harvard, and MIT, funded by the Chan Zuckerberg Initiative, to study improving early identification of struggling readers. The group is building playful apps for kids that researchers and teachers can use to screen children for early language and literacy skills.
"[The application] is measuring every single time the iPad is touched in some way. After a few months of testing, the data file includes hundreds of thousands of data points in long-format," Quinn said. "The question over the last three years of the project has been what can we do with all the data. The data science aspect seems to be a perfect fit. I'm already learning so many ways to think about that in my Introduction to Data Science class."
Samuel Mirtil, who has a bachelor's in statistics and a minor in mathematics from Florida International University, joined the IDS statistics program this fall. He's spent the last few years in related coding and analyst positions for an insurance company and is continuing to work part-time while he is a full-time student.
Mirtil said he's gaining skills he can apply in the insurance industry but also sees a variety of opportunities.
"I'm learning that data science is very diverse and includes specializations in subjects like machine learning, artificial intelligence, or data visualization," Mirtil said. "I'm already acquiring skills applicable to multiple areas."
Ethical Considerations
The IDS program's structure makes it different from programs currently in existence at FSU, and its interdisciplinary strategy distinguishes it from similar data science programs at other institutions, which are typically housed within a specific subject, said Tom Needham, assistant professor in FSU's Department of Mathematics and an IDS program faculty member.
While there are other data science education programs in Florida's State University System and the U.S., the FSU IDS program is also unique in its inclusion of ethics and communication as part of the core curriculum.
"Spending time educating our students on the ethics related to data mining and data extraction, and communication skills and strategies, will strengthen their sense of responsibility and increase the value they bring to potential employers after graduation," Erlebacher said.
Zina Ward, assistant professor of philosophy in the FSU Department of Philosophy, works with IDS students on important ethical questions about how data should be collected, stored and analyzed.
Such considerations include protecting patient privacy in large medical datasets and how machine learning algorithms may be used to decide who to release on bail or which job candidates to interview.
"Philosophers have been talking about privacy and fairness for a long time, so philosophical work can consider these questions in a careful, systematic way," she said.
Quinn's work often requires handling sensitive data involving children. A priority for her was learning more about cleaning data so researchers could use it without tying a specific child to a specific data point. She's found the program flexible based on her existing skills and her goals.
"It is very apparent they've been thinking about how to structure this program for years. As a researcher from a separate field, the class structure can accommodate what I want to learn and get out of the program," she said. "I'm really excited to continue learning with these amazing scholars over the next couple of semesters."
To learn more or submit an application, visit datascience.fsu.edu.
A version of this piece originally ran in the Winter 2022 issue of FSU College of Arts and Sciences' Spectrum magazine.