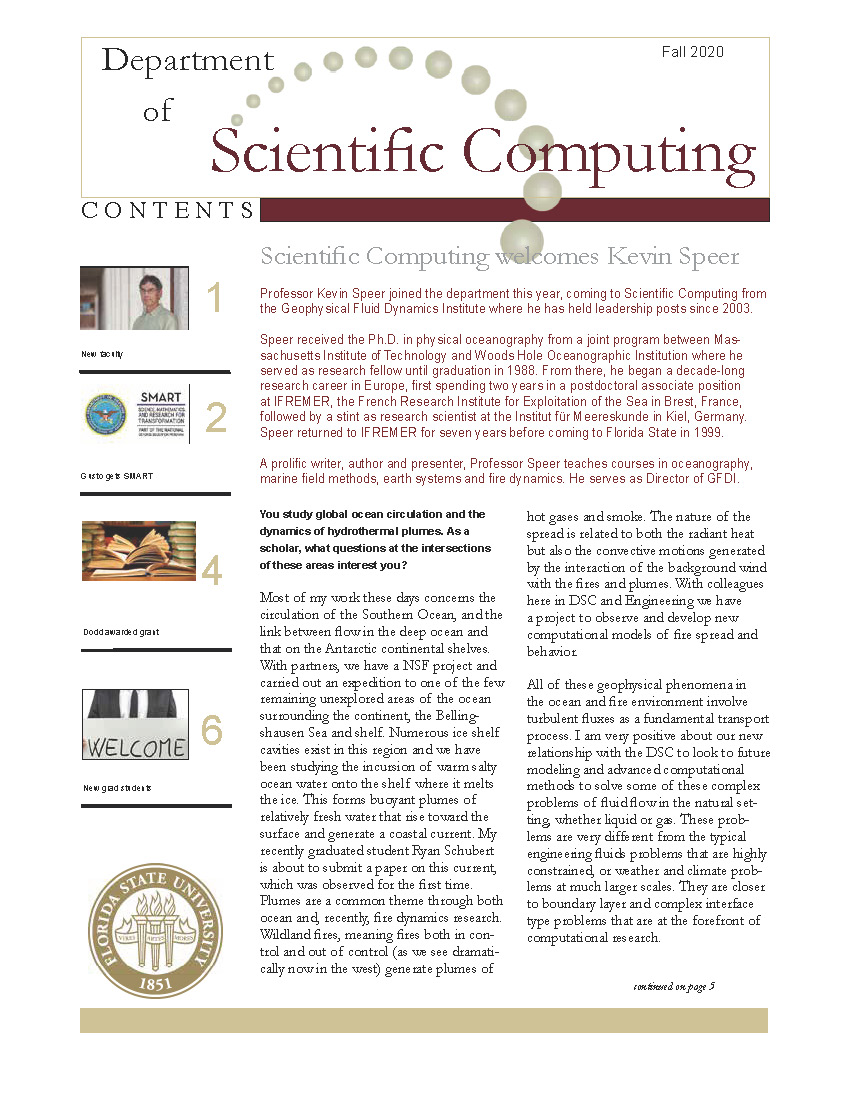 Scientific Computing welcomes Kevin Speer
Professor Kevin Speer joined the department this year, coming to Scientific Computing from the Geophysical Fluid Dynamics Institute where he has held leadership posts since 2003.
Speer received the Ph.D. in physical oceanography from a joint program between Massachusetts Institute of Technology and Woods Hole Oceanographic Institution where he served as research fellow until graduation in 1988. From there, he began a decade-long research career in Europe, first spending two years in a postdoctoral associate position at IFREMER, the French Research Institute for Exploitation of the Sea in Brest, France, followed by a stint as research scientist at the Institut für Meereskunde in Kiel, Germany. Speer returned to IFREMER for seven years before coming to Florida State in 1999.
A prolific writer, author and presenter, Professor Speer teaches courses in oceanography, marine field methods, earth systems and fire dynamics. He serves as Director of GFDI.