Details

Created: Thursday, July 07 2011 15:43
Last Updated: Wednesday, November 19 2014 15:00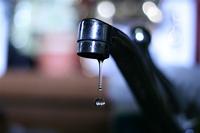 As a young scholar, Fernando Rios loved science and computer programming equally. So when Rios — who holds a bachelor's degree in physics from Canada's University of Waterloo — went looking for a graduate program, he discovered the Department of Scientific Computing at Florida State University, which has about 35 graduate students and launched a new undergraduate program of computational sciences in fall 2010.
Now, along with his FSU professor and colleagues, Rios has written an important and practical software program that could protect Florida's lakes and rivers from excessive pollutants.